Argeloji
Argeloji was established by the team which has experienced many international projects in Smart Building and Cities.
Argeloji manufactures vertical based solutions and products by using sensors, mobile applications for business world to provide business intelligence, business excellence and operational efficiency.
These vertical based solutions are located in the BlueOperation which is developed by Argeloji team.
BlueOperation is an IoT based Business Operation Process Management Software that provides digitalization of processes and task tracking under each process.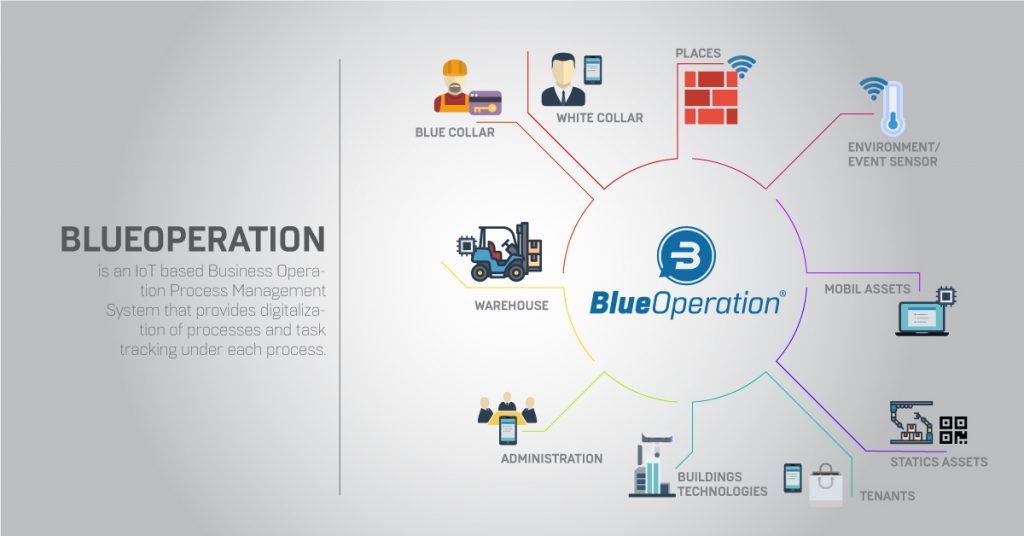 BlueOperation
BlueOperation has capability of integrating various systems to receive real time data from site (human, time, things, macro & micro locations, environment) to process and deliver  "Operational Decision Support" for operations, "Tactical Decision Support" for executive managers, "Strategical Decision Support" for board.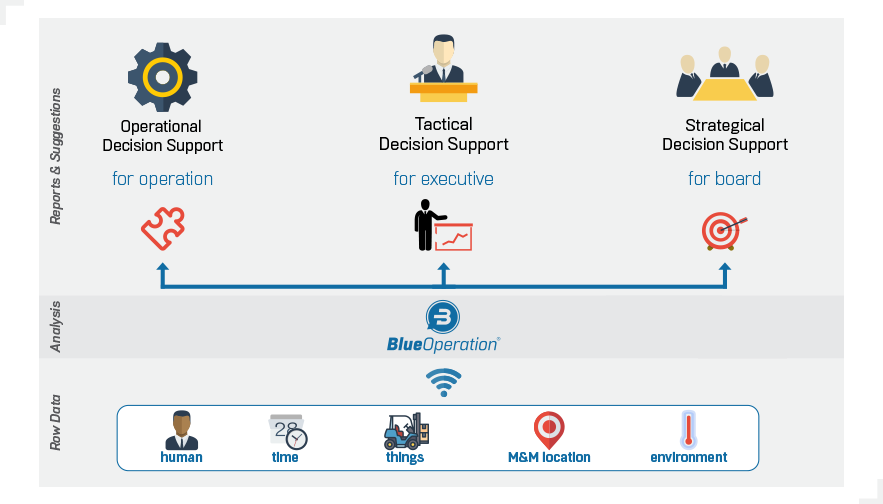 BlueOperation Operation Process Support Modules:
BlueOperation Business Operation Support Packages
Argeloji has the following services for corporates overall,
Upon our customer's request, we are analyzing, commenting and reporting the results of the smart data processed by our BlueOperation platform with our experienced consultants for business excellence and operational efficiency.
We are giving consultancy for digital transformation requirements of the corporations under our solutions and realizing the digital transformation with our end to end solutions.
We are providing micro IoT solutions for even one single process that you would like to digitalize.  Based on your specific requirement you can select one of our BlueOperation Process Support Modules.
We are determining location and time-based metrics with the solutions we provide. While you are improving the management of your operation processes, we are delivering real-time and reliable data from the site in your business.
Argeloji works together with global scale manufacturers for developing projects, technology transfer and distribution of core technologies for the customers.